Television's Greatest -
local & national TV kid shows
TV Blog
---
TV SHOWS ON DVD
RECOMMENDED:
The Adventures of Superman
Name one TV show from the 1950s that is genuinely funny and thrilling - and that can be enjoyed in modern times. Only one series comes to mind - The Adventures of Superman.
Every bit as classic as Lucy or The Honeymooners with a stellar cast and fun storylines, The Adventures of Superman stands alone as a classic TV icon.
The color and clarity on these DVDs is nothing short of amazing. If you haven't seen this program on DVD like this, it's like watching it for the first time. Sterling!
---
Annie Oakley
Annie Oakley aired on ABC Saturday mornings between 1959 until 1960 (and in syndication before that) then popped up again from 1959-1960.
It's one of the better westerns of the period, nearly as good as The Adventures of Superman. In fact, Annie Oakley uses a lot of the same eerie music cues that the Superman series utilized during its first season. Creepy and very effective.
---
The Best of The
Adventures of Ozzie
and Harriet
When this venerable program left the air it was the longest-running sitcom up to that time, a record shattered by The Simpsons just a few years ago. In fact, Ozzie & Harriet is still the longest-running series in terms of number of episodes and is the most enduring live action sitcom of all time. Before TV, it was a popular network radio program and there was also the motion picture Here Come the Nelsons. Ozzie and Harriet was a true family production, it not only starred the real life Nelson family it was produced, directed and co-written by Ozzie Nelson.
---
Shotgun Slade
This unusual western drama follows the adventures of a Denver based private detective (played by Scott Brady) who roams the west in search of bad guys with a custom made rifle that could fire a 12-gauge shell from one barrel and a 35-caliber shell from the other.
---
The Wild Wild West
The Wild, Wild West is stylish, colorful and just campy enough to stay interesting, undeniably one of the most exciting and offbeat television shows of the 1960s, a true classic that stands the test of time.
---
The Best of Rocky & Bullwinkle - Vol. 2
Possibly the greatest animated television show of the 1960s returns to DVD in sets that collect the Bullwinkle episodes only and this second volume truly is the best of Bullwinkle and Rocky. Included here is the hilarious 'Whassamatta U,' the epic storyline where Rocky and Bullwinkle enroll in college to play football. Hilarious from start to finish, this is a wonderful satire on university life that still rings true today. That's the beauty of satire like this, it never ages, just gets better with time.
John Wayne's Death / Bob Keeshan / Andy Griffith TV Shows / Mayberry / TV Blog / Classic TV Blog / 2008 TV Shows / Classic TV / I Love Lucy / Television Shows / TV on DVD / TV Shows on DVD / Prime Time TV / Television Blogs / TV Show Reviews / TV Shows on DVD Reviews / TV DVD Reviews / John Wayne Films / Classic TV / War Movies / Classic TV / 1960s / Dean Martin / Lucille Ball
TV on DVD reviews
TV Shows of the 1960s on DVD
A comprehensive up-to-date catalog of the best classic shows from the sixties currently available on DVD - it's the easiest way to own your favorite series. Most of these are full season compilations!
The stores only stock a very limited selection, here you can get what you want now, even rare, out-of-print titles!
Just click on the titles to order now through Amazon.com and you can have your favorite shows delivered by tomorrow morning!
All DVDs are massively discounted -
with prices much lower than you'll find in the stores -
there's free shipping and no sales tax!
---
Bob Hope Show - Hope For The Holidays
Bob Hope Specials - The Vietnam Years
Carol Burnett Show - Let's Bump Up The Lights
Colgate Comedy Hour (Eddie Cantor)
Ed Sullivan Show - Elvis Episodes
Honeymooners - Color Episodes
Honeymooners - Lost Episodes
Jeff's Collie - (Lassie's first seasons)
Merv Griffin Show - Best of
Mickey Mouse Club - Hardy Boys
Mickey Rooney Show / Hey Mulligan
Mutual of Omaha's Wild Kingdom
Phil Silvers Show / Sgt. Bilko
Rudolph, The Red Nosed Reindeer
Sgt. Bilko - 50th Anniversary Edition
Soupy Sales Show - Color series
Soupy Sales Show - Black & White
Tom and Jerry - Spotlight Collection
Tonight Show with Johnny Carson
Tonight Show - Return to Studio One - (1969 special)
The Untouchables - Season One
Voyage to the Bottom of the Sea
Wild Kingdom (Mutual of Omaha)
---
---
Carpenters' Christmas Specials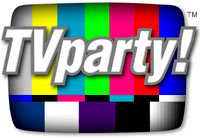 Unforgettable TV Christmas Specials
Billy Mumy's Fantastic
Christmas Adventures
The Lost Lucy/Desi Holiday Special
Rudolph the Red Nosed Reindeer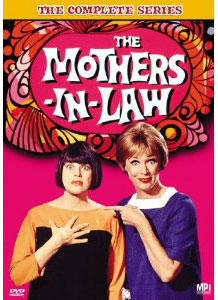 Classic TV on
DVD Reviews:
NEW - The Fugitive
NEW - Beauty and the Beast
NEW - George of the Jungle
NEW - All New Super Friends Hour
NEW - Make Room for Daddy
NEW - Hawaii Five-0
- What's New Scooby Doo
- Pioneers of Television
- The Odd Couple
- Gunsmoke Season 2
- Oswald's Ghost
- Get Smart
- Mod Squad
- Star Trek Season 1 - HD & DVD
- Wild Wild West
- Mission Impossible
- Looney Tunes
- Route 66
- Unseen Beatles
- Barbara Stanwyck Collection
- Perry Mason
- Love American Style
- Teenarama Dance Party